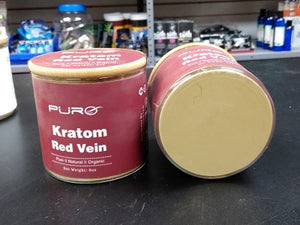 Puro - Kratom Powder Tea Red Vein 6oz.
Caution: Keep out of reach of children

Must be 21 years of age to purchase

Type: Puro 

Category: Kratom Powder Tea
ATTENTION:
This product is not intended to diagnose, treat, cure or prevent any disease. 
Statements made by the manufacturer HAVE NOT been evaluated by the Food and Drug Administration.
Product will not be sold or shipped where prohibited by law.